Who Is The Arc?
The Arc of Alachua County is a community based organization committed to providing a continuum of exemplary services, supports, and advocacy to assure that people with developmental disabilities can enjoy respect and dignity and be full participants in the community.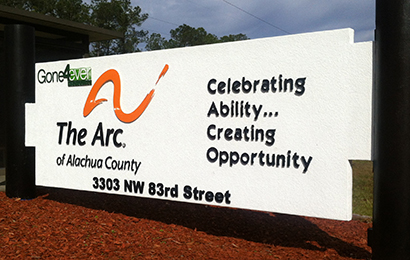 The Arc has a rich history spanning 60 years and marked by accomplishment. We continue to carry out the mission and vision of people with intellectual and developmental disabilities, as well as their parents and siblings.
Over the last 60 years, The Arc has grown and adapted to the changes that people with disabilities face across their life span. Through the decades, The Arc has seen several name changes, advocated for the passage of state and federal legislation on behalf of people with disabilities and established a broad network of state and local chapters that range from small voluntary groups to large, professional organizations.
Although much has changed for those that we serve, we always try to raise awareness, supporters, and always help improve the lives of the intellectually and developmentally disabled.